Welcome to Zooisham
We believe humans and non-humans can work together to create a fairer Lewisham for all.
In a world where people come first, the earth we share is heading for environmental catastrophe. Something has to change. If mankind could see the planet through the eyes of their furry, feathered and fishy cousins we might discover a new way forward for all.
Meet Mayor Tony Pigeon
We believe the views of humans have dominated local government for too long – it's time for a new type of political animal. Tony Pigeon wants to be your representative to represent the under-represented in Lewisham. From squirrel to squatter, Tony wants to grow a new consciousness to reassess how we can work together for a better Lewisham.
We call it Zooisham.
"
From the first day I poked my beak out of my shell, I've been proud to call Lewisham my home, and it would be the greatest honour to represent the interests of everyone in our community
Tony Pigeon
"
Have your say on our manifesto policies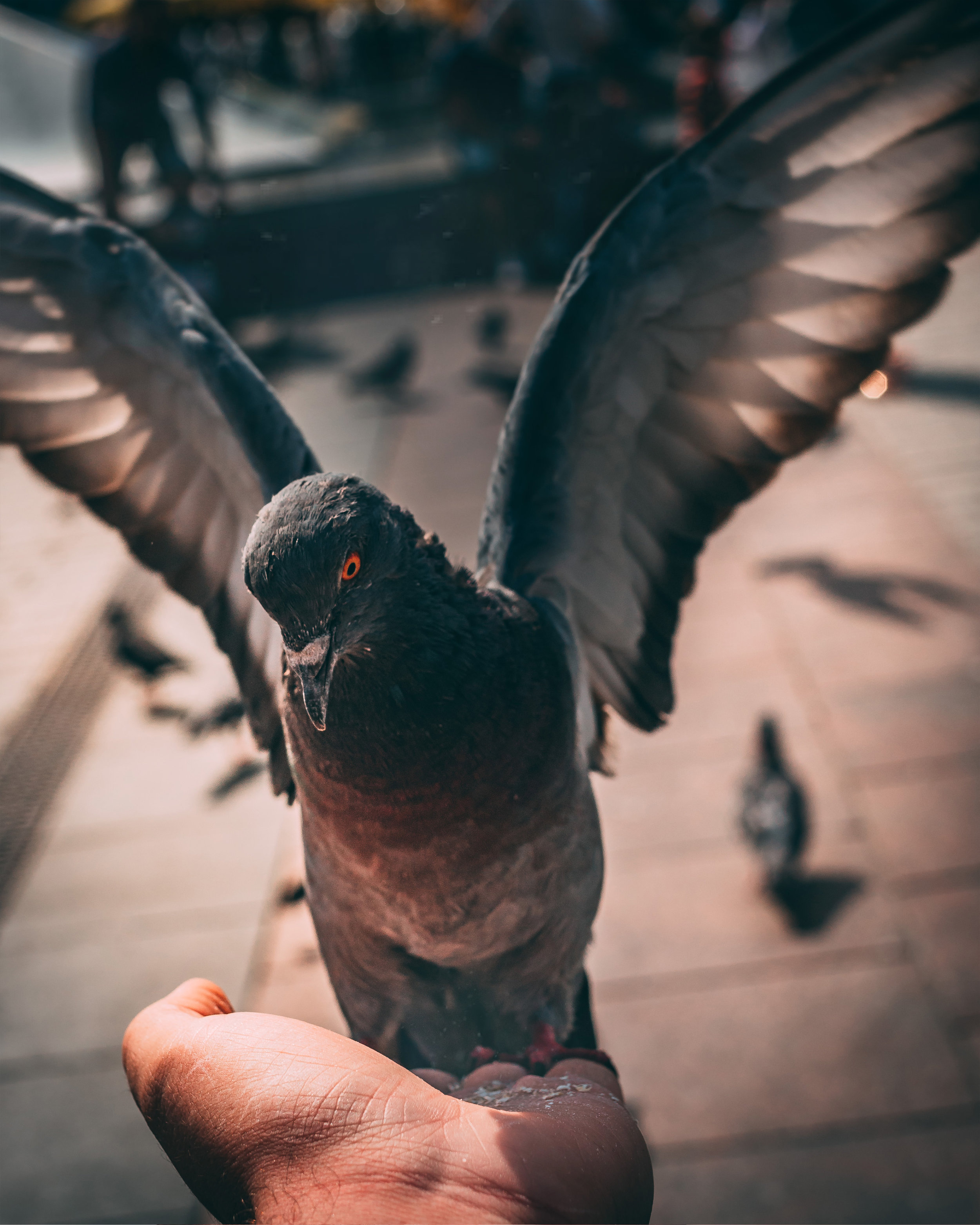 A pigeon for mayor?Make it happen
We are calling for species equality and working hard behind the scenes to make this happen.
You can help by signing the petition at change.org to have an animal mayor for Lewisham to represent the needs of the environment. Maybe one day, with your help, Tony will be the animal mayor for Zooisham.
Our campaign has spread across the globe, here is a message from Harley the Goat, Press Secretary, Omena Village Council, Michigan, USA (C/O Sally Shapiro assistant to the Press Secretary)
"Our two countries are certainly both facing major issues on a national scale. It is my belief that our national leaders could learn many lessons from the villages, hamlets and farms that we fly or pounce over. [If] all of the species could speak the same language of community - the world could have more sunny spots on the carpet to lounge in shear bliss."